.
By: Colleen Hoover
Publisher: Atria Books
Publication Date: November 10th 2015
Format: Paperback
Pages: 310
Beloved #1 New York Times bestselling author Colleen Hoover returns with an unforgettable love story between a writer and his unexpected muse.
Fallon meets Ben, an aspiring novelist, the day before her scheduled cross-country move. Their untimely attraction leads them to spend Fallon's last day in L.A. together, and her eventful life becomes the creative inspiration Ben has always sought for his novel.
Over time and amidst the various relationships and tribulations of their own separate lives, they continue to meet on the same date every year. Until one day Fallon becomes unsure if Ben has been telling her the truth or fabricating a perfect reality for the sake of the ultimate plot twist.
Get the book : Amazon
My Review:
OMG , I DONT HAVE ANY WORDS
This is my favorite book by CoHo so far .
"When you find love, you take it. You grab it with both hands and you do everything in your power not to let it go. You can't just walk away from it and expect it to linger until you're ready for it."
I'm usually not a big fan of Romance novels , and i especially HATE Insta-love , but Colleen's books are an exception most of the time , and this one was definitely the best i read in a while.
I liked the characters , Fallon is my favorite , her story is interesting . Ben , he was amazing most of the book , but after the revelation i really don't know how to feel about him , i also found his love letters a bit cheesy and uncomfortable .
AND WAIT! Ian ,Tate and Miles from Ugly love are in this book?? WHAAT ! so
everything is linked ? every even in this book to every character by COLLEEN??
But i also think everything i liked and disliked served the story right , as i mentioned before , i rarely read the book description so everything was a huge surprise for me , i had fun watching the events unfold , and after they made the agreement i knew i was hooked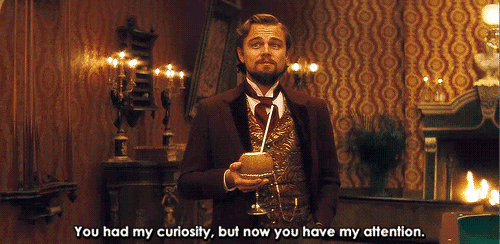 and just when i started thinking everything was fine , a new thing comes up and guts me ! then it get fixed and i assume this is the ending , then BAM , colleen hits me with another blow , each one harder than the other . Damn this plot was strong !
i just didn't know what to expect anymore , i didn't see any move coming .
(show spoiler)
I freaking cried ! and maybe died and came back to life , who knows ! the shock value is strong in this one
i'm not saying this is the best story written , nor the best romance book out there . BUT
IT WAS SO FUN TO READ ! I FINISHED IT IN TWO DAYS . i really couldn't put it down.
I really don't know what to say even though i'm sure i talked too much , but you should read this if you like being surprised and hurt and gutted and killed then revived just so you can endure it ALL OVER AGAIN
Damn Colleen this was a roller coaster ride . one minute i'm swooning about the cute love story and the other i'm crying and screaming about the betrayal
what i'm saying doesn't make any sense ? yes , yes perhaps , but blame Colleen for it ( TATE AND MILES ARE IN THIS BOOK )